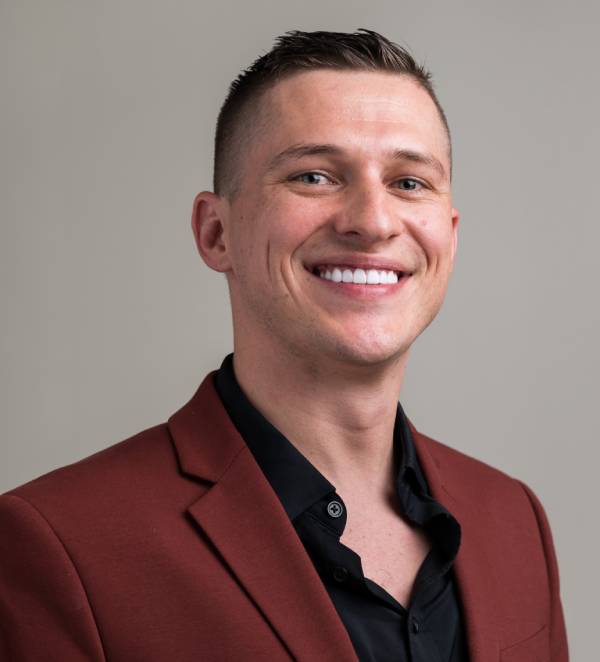 Cody Shandraw (Chairman)
Cody serves as a Managing Partner of Ambria Capital overseeing one of the most active investment programs in the psychedelics industry, focused on early-stage companies and non-traditional venture opportunities.

Cody is passionate about advocating for psychedelic-assisted therapies and advancing their place in the mental healthcare landscape.

Has backed more than 50 companies and supported many in growth to scale.
---
Katelin Holloway
Katelin is a founding partner at Alexis Ohanian's venture capital firm Seven Seven Six. Having spent her early career at Pixar Animation Studios, she parlayed her culture building skills to tech, dedicating over a decade to developing teams as a senior executive at some of the internet's most influential startups, including Klout and Reddit.

In early 2020, Katelin made the leap from operator to investor, helping founders and the broader venture ecosystem evolve their diversity, equity, inclusion & belonging practices, creating new opportunities and access to wealth for people and products typically underrepresented in the tech industry.

As an investor, she is passionate about funding and supporting the companies that will shape the future of work, life, sustainability, and the delicate balance that enables us to thrive.
---
Ruth Chun
Ruth Chun is a corporate commercial lawyer focused on providing legal advice to various companies from start-up to exit. She acted as general counsel for Newstrike Brands Ltd., raising over $150 million in financing, from the RTO transaction with Up Cannabis Inc. and sale to HEXO Corp. for $263 million. Recently, she acted for Silo Wellness Inc., a psychedelics company with operations in Oregon and Jamaica, that listed on the CSE via RTO transaction. Ms. Chun is a sought after speaker and is regularly called upon as a conference presenter and lecturer at several universities.

Ruth is an independent director and chair of the board of directors of Entheon Biomedical Corp. (CSE: ENBI) and is on the Advisory Board for the Osgoode Certificate in Cannabis Law & Regulations. She also chairs the board of directors for the non-profit organization Sexual Assault and Violence Information Services of Halton and is a director of Milton Baptist Church.

She is a past chairman of Rio Tinto's pension fund for Rössing Uranium Mine and past trustee of the Alexander Forbes group of funds. In 2019 she was a finalist for the Canadian General Counsel Awards. She received an Honours BA (Trinity College) and MA from the University of Toronto and Juris Doctor from Queens University. Ms. Chun is admitted to legal practice in Ontario, New York and Namibia.
---
Joshua Neilly
Joshua is an online growth specialist, solutions architect, marketing and data analytics, with over 6 years of experience
Founder of Fat Fish marketing agency, providing exponential growth for brands such as Namaste Technologies, Herbs, Four Five CBD, Herbalizestore, Among Others
Founder and CEO of the E-commerce Cannabis accessories brands focused Bloom Botanics & Herbalize with market presence in the UK, Germany and France
---
Justin Cobb
Mr. Cobb managed the executive development and principle business strategy of over 500 international and multinational start-ups, from conception to profitability, with a focus in the sales, marketing, energy, telephony, and fundraising industries. He is a sought-after executive and management coach and consultant for numerous private sector corporations, specializing in start- up enterprises.

Mr. Cobb is one of the principal shareholders in moneyexpert.com, a business that he and two partners acquired in 2018. Since then the energy comparison software business has grown by 350% making it the the fastest-growing consumer comparison platform in Europe.
---
Cory Jones
Cory has been in the digital publishing space for 20 years.
He's launched successful digital brands for AOL,​ Maxim, Break Media and Playboy – while also growing Playboy.com from three to 20 million visitors a month as well as overseeing the print magazine as Chief Content Officer.
He is also the founder of The Statement Group and was recently CCO of Civilized.
---
Ray Harari
Founder of Canalis Capital, a merchant bank focused on disruptive industries.
Mr. Harari worked at Credicorp Bank in Panama and Nomura's investment banking group in New York City.
Mr. Harari is currently the President & CEO of IM Exploration (CSE:IM), a director at Bald Eagle Gold (TSXV:BIG) and a director at PsyTech
He is an active angel investor across the traditional and emerging sectors. Mr. Harari also served as the deputy director of the Chamber of Commerce, Industry and Agriculture of Panama.
---
Mark Goldhar
Experienced Financial Professional and entrepreneurial executive with 15+ years of relevant business building experience.
10 years of start-up industry focus, helping cofound 5 companies, 3 of which were exited to strategic investors. Involved in over $25M in funds raised and was the architect of many value-compounding M&A deals.