Located at the University of Utah in Salt Lake City, Huntsman Mental Health Institute offers intravenous ketamine therapy treatments for people suffering from clinical depression. Physicians have been using ketamine as an anesthetic for decades. Ketamine is a preferred anesthetic in surgeries involving children.
Sub-anesthetic doses, such as the IV treatment offered by Huntsman Mental Health Institute, have shown remarkable healing effects on conditions that were previously treatment-resistant. Many individuals who suffer from depression experience relief through mainstream oral medications, but there are those for whom relief remains elusive. The cutting-edge treatments at the Huntsman clinic are a potential path to regaining control of one's life.
The Huntsman Mental Health Institute was founded on a significant donation to the university in 2019. It has been providing world-class care since then for those suffering from mental health conditions and emergencies.
As an affiliate of the University of Utah, the clinic also engages in extensive research programs. The goal is to offer the most comprehensive and effective care possible. Treatments at the clinic are performed by qualified experts.
While not everyone who undergoes treatment experiences relief, studies show that up to 70 percent of patients with resistant conditions respond positively. For those who have lost hope of every finding relief of the negative symptoms of mental health complaints, Huntsman Mental Health Institute ketamine treatments are an effective and safe alternative.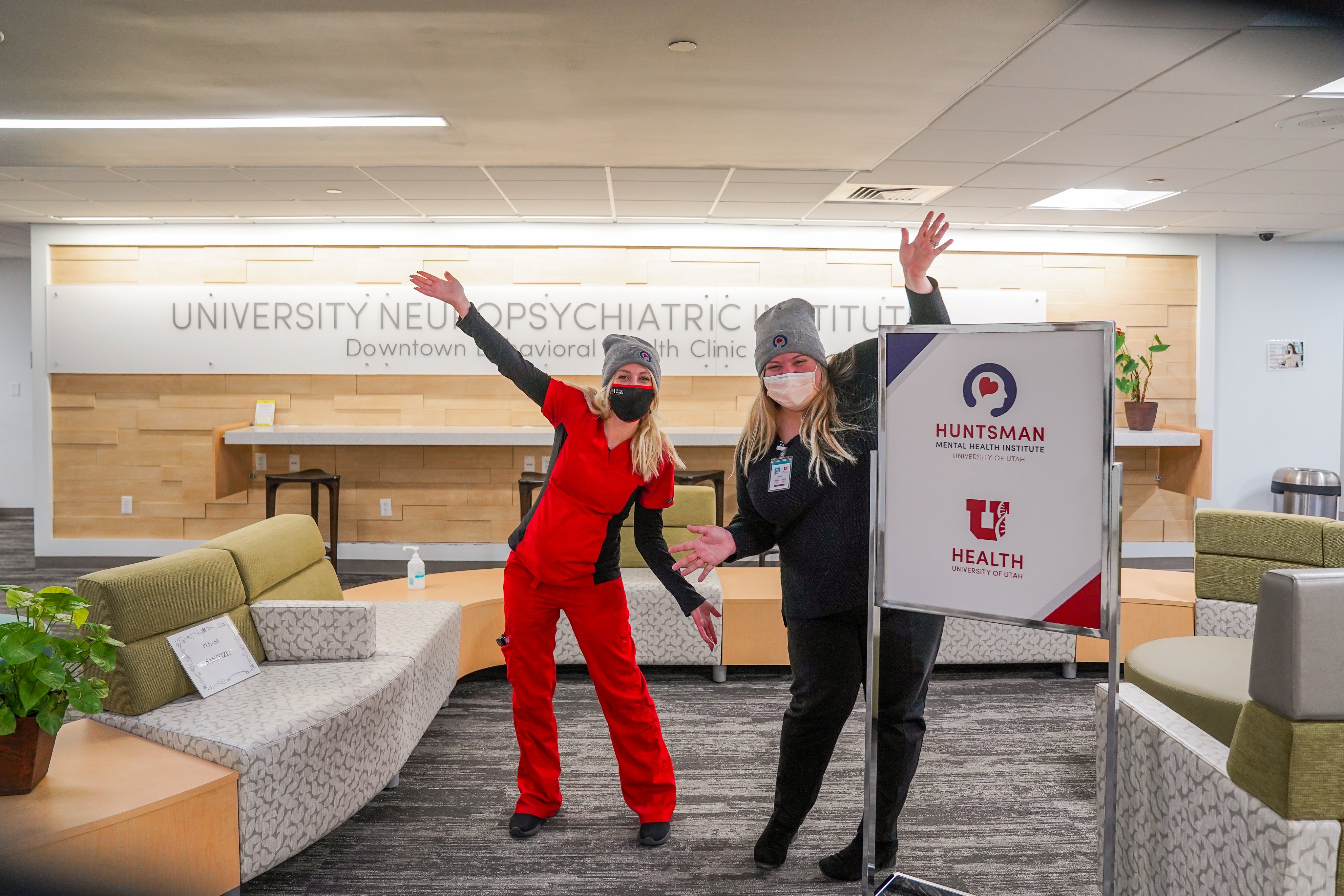 Offered Treatments
IV Ketamine Infusion Therapy
Treated Conditions
Important Info
Ketamine infusions are an "off-label" use of the medication. Treatments are generally not covered by insurance. Contact your insurer for more information.
Please contact the clinic for further information on pricing and payment.
Some medications and pre-existing conditions may interfere with ketamine treatments. Please consult the clinic for further information.
Your Treatment: What to Expect
Patients may not eat for 8 hours, or have gum, candy, or cigarettes for 6 hours, before treatment. Ketamine is administered intravenously at the clinic. Trained staff monitor patients throughout the procedure. The infusion itself takes approximately 40 minutes, and patients can leave with half an hour of the treatment's end. Some patients report mild physical side effects (slurred speech, nausea), but these fade soon after the infusion ends.
Who is this treatment for?
Ketamine therapy at the Huntsman Mental Health Institute is not for the treatment of general depression. Ketamine treatments are for those who have had little or no success with mainstream oral medications, and who are searching for an effective alternative. This cutting-edge therapy is called a breakthrough in psychiatric medicine. It has the potential to give back to those suffering from treatment-resistant depression control of their lives.
Address: 50 N. Medical Drive, Salt Lake City, UT 84132
Phone: (801) 581-2121
Discover more Utah Ketamine Clinics
​