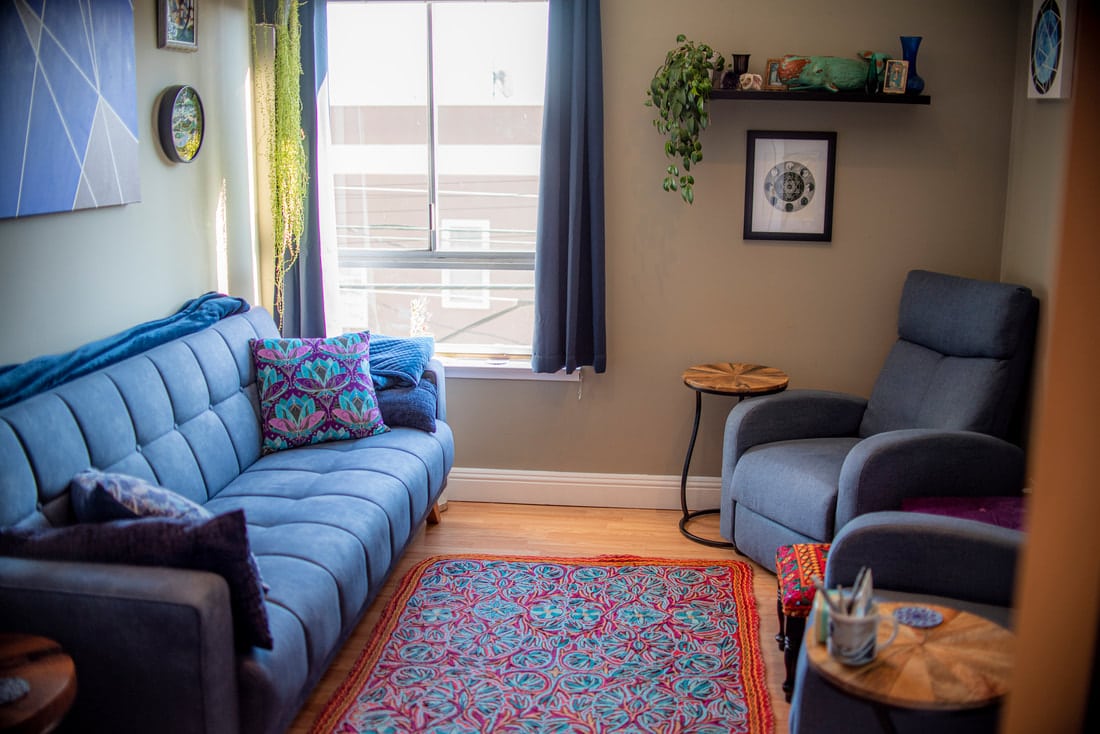 The Healing Realms Center in San Francisco, California is designed for patients interested in using ketamine to deepen their connection to life. Used as a tool for psychotherapy and spiritual exploration, the clinic helps those suffering from mental health issues.
Interested in joining a Psychedelics Clinical Trial? Sign up here now and we will connect you with a clinical trial in your area when one becomes available.
In addition to ketamine infusions, they have extensive training received at the places like KRIYA Institute and the Orenda Institute. Healing Realms also integrates body-centered practices which may include a certified massage therapist to help the healing process.
Led by co-founders Dr. Robert M. Grant, MD, MPH, and Dr. Jessica Katzman, Psy.D., the clinic has decades of experience in the mental health healing industry.
RELATED: The Best Ketamine Clinics In The Bay Area
What types of ketamine services does Healing Realms Center offer?
Ketamine Assisted Psychotherapy

They administer ketamine in the following ways:

Sublingual (oral) dissolving tablets: a lower-dose strategy which may allow for psychotherapy during the treatment. And an easier experience for those who are hesitant about injections.
Intramuscular injection (IM): given in the shoulder or hip. This delivers a highly bioavailable amount of medicine and a rapid onset; IM can provide the same dose used in sublingual administration or a higher dose that creates a more dissociative experience.
What conditions do they treat?
Depression
Post-traumatic stress disorder (PTSD)
Anxiety
Obsessive-compulsive disorder (OCD)
Alcohol and other substance dependencies
+ other mental health conditions and psychiatric diagnoses
Important Information
COVID-19 Precations

Healing Realms Center offers many services over telehealth platforms. Additionally, all intake, preparation, and integration (both solo and group) sessions can be done via telehealth.
The practice has also developed an in-office hybrid model. They combine IM injection, safely supervised in the office by medical staff, in combination with online support from a therapist.
Individual Ketamine Assisted Psychotherapy sessions online via secure video platforms, using sublingual ketamine lozenges prescribed and delivered via Koshland Pharmacy. The staff at Healing Realms Center will determine during your initial intake appointment. And see if this might be a safe and effective way for you to access treatment at this time.
The practice also offers all intake, preparation, and integration (both solo and group) sessions via telehealth. (Please be aware that you will need stable internet access and a comfortable, private space to do this work in your home.)

Paired Therapy

Ketamine Assisted Psychotherapy is not a standalone treatment. But they apply it to a comprehensive recovery or wellness plan.

Referral

Healing Realms Center requires a referral from your mental health provider. However, if you do not have one, you have the option of beginning an assessment phase with one of the practice's team members before beginning Ketamine Assisted Psychotherapy.
Also Read: What is a psychonaut?
How to Get Started at Healing Realms Center
You'll complete the KAP contact form to view Healing Realms Center's information documents and set up an initial free consultation call to discuss details and ask any questions you might have about the process.
The practice generally recommends 1-3 preparation sessions to assess your eligibility for ketamine. And to collectively build the rapport and trust necessary for exploring deeper layers of your experience.
Integration sessions following each Ketamine Assisted Psychotherapy sessions are essential. They help you gain more lasting benefits from your ketamine experience.

The clinic also offers integration groups for ongoing support.

The practice will determine how many journeys are indicated for your whole treatment arc. And may also require additional preparation and integration sessions, which will add to the total cost. Though each plan is individualized, Healing Realm Center commonly recommends a commitment to at least 3 Ketamine Assisted Psychotherapy sessions. As this medicine tends to have a cumulative effect, and multiple treatments provide the greatest benefit.
Financial Considerations
The total cost will depend on how many services you require. The Healing Realms Center will estimate the cost during intake meetings with your treatment team.
For those requiring ongoing treatment with ketamine, the practice is able to offer lower-cost options for maintenance using lozenges, following in-session training with one of their providers.
Insurance companies do not currently cover ketamine as a mental health medicine. Because they consider it off-label use. However, you may be able to seek some reimbursement for the preparatory and integration sessions. Those can be billed as psychotherapy and medication management services, as well as the final hour of the journey session. And Healing Realms Center can provide you with billing statements to submit to your insurance company.
See more pricing info below.
Discover more California Ketamine Clinics
​