Measured Wellness is located in Brookline, MA, and provides ketamine treatments for individuals with "treatment-resistant" conditions. A treatment-resistant condition shows little improvement even when treated with multiple antidepressants. For almost a decade, Ketamine has been hailed as a psychiatric breakthrough medication. It shows remarkable positive outcomes for those who have had little or no success with mainstream oral medications. Ketamine has been in use as an anesthetic for decades, and has an excellent safety profile. Trained professionals administer the sub-anesthetic doses of medication used in ketamine therapy. In some cases, patients report significant decreases in negative symptoms, sometimes after only one treatment. Measured Wellness has the tools and the skills to provide cutting-edge treatment and relief from debilitating depression.
Measured Wellness was founded by Dr. Brian Boyle, a board-certified psychiatrist. A former chief resident in Psychotherapy, Dr. Boyle is an innovator as well as a caregiver, having been a finalist in the Harvard Innovation Lab's Dean's Health and Life Sciences Challenge. Alongside an expert staff of nurse practitioners, Dr. Boyle and the team can provide research-driven treatments tailored to the specific needs of each individual client. He and the experienced team at the healing center pride themselves on offering the highest level of care available. Individuals who have found only disappointment with mainstream medications will find an effective and safe alternative in ketamine therapy.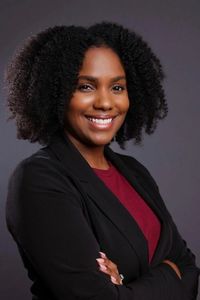 Offered Treatments
IV Ketamine Infusion Therapy
SPRAVATO esketamine nasal spray
Treated Conditions
Treatment-Resistant Depression
Important Info
The clinic accepts some insurers for esketamine treatments. Please contact the clinic for further information.
Ketamine treatments cost $575 USD/treatment.
Please contact the clinic for further information about insurance, payment, and medications or pre-existing conditions that might exclude one from ketamine therapy.
Your Treatment: What to Expect
Measured Wellness recognizes the unique difficulties faced by each patient they see. The ketamine treatment plan is tailored to accommodate each patient's individual circumstances, and is arrived at during two initial meetings with Measured Wellness staff. Infusions take place at the clinic. During an infusion, some patients report sensations of dissociation or euphoria, and, less-frequently, nausea. Trained staff closely monitor side effects. Unpleasant side effects are treated by clinic staff through counseling or medication. Side effects wear off soon after the infusion process is complete.
Who is this treatment for?
Ketamine therapy at Measured Wellness is for individuals who have tried multiple mainstream antidepressants and who have had little to no positive outcome from the use of those medications. Ketamine can function as an alternative to these drugs, and in conjunction with an ongoing therapy plan, has shown remarkable benefits for sufferers, sometimes after only one treatment.
Discover more Massachusetts Ketamine Clinics
​